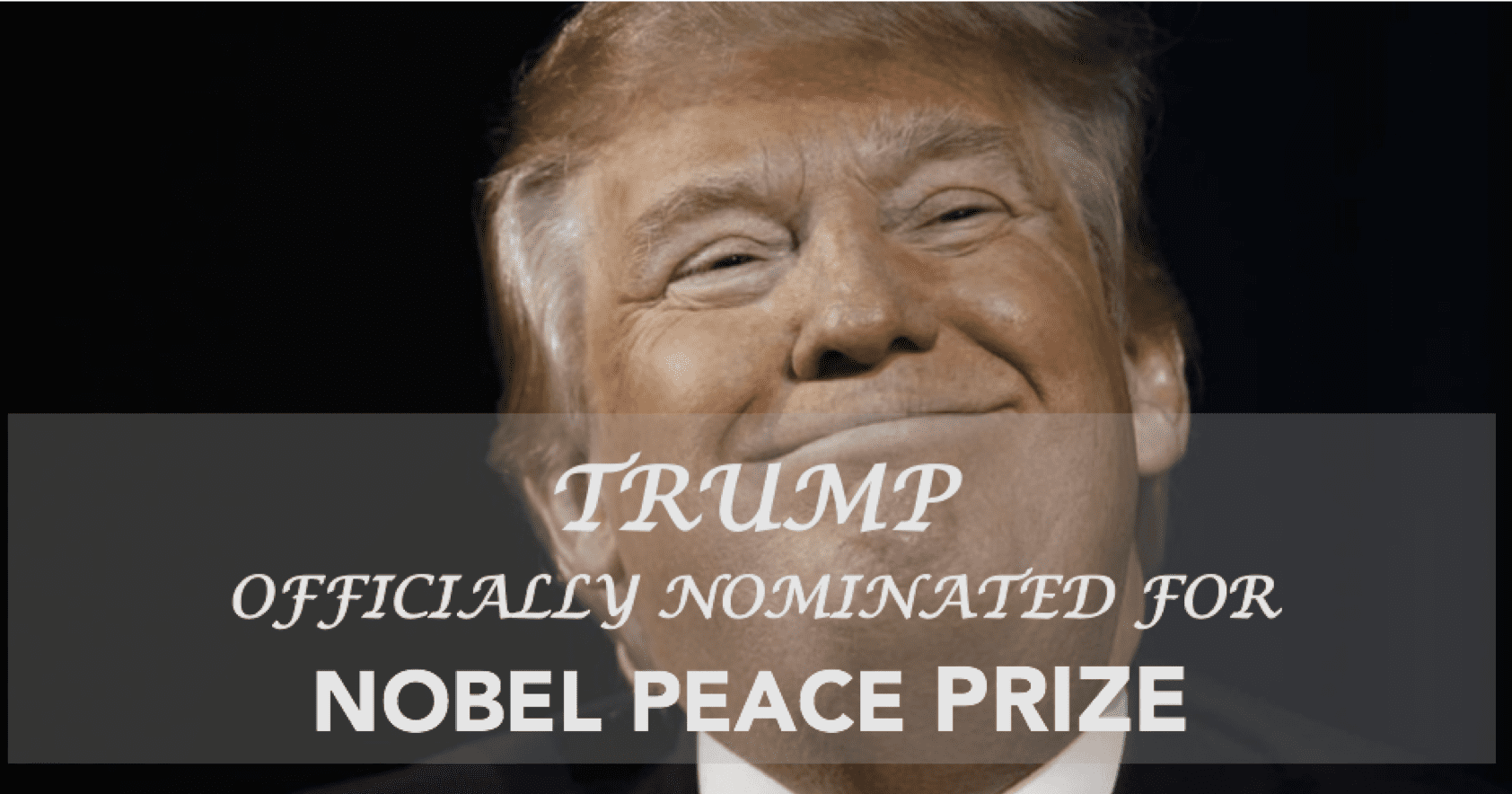 PRESIDENT TRUMP HAS BEEN NOMINATED FOR THE NOBEL PRIZE!
ADD YOUR NAME TO LET THE NORWEGIAN NOBEL COMMITTEE KNOW PRESIDENT TRUMP DESERVES THE NOBEL PRIZE!
On June 13 President Trump was nominated for a Nobel Prize by Norweigen lawmakers for his historic, successful meeting with North Korean dictator Kim Jong-un.
There's no one more deserving of a Nobel Prize than President Trump. He is making the world a safer place for everyone in it.
SIGN the petition today to let The Norwegian Nobel Committee know Norway's lawmakers are right, and President Donald Trump deserves a Nobel Prize!
SIGN NOW!